Keys to the Ministry of Power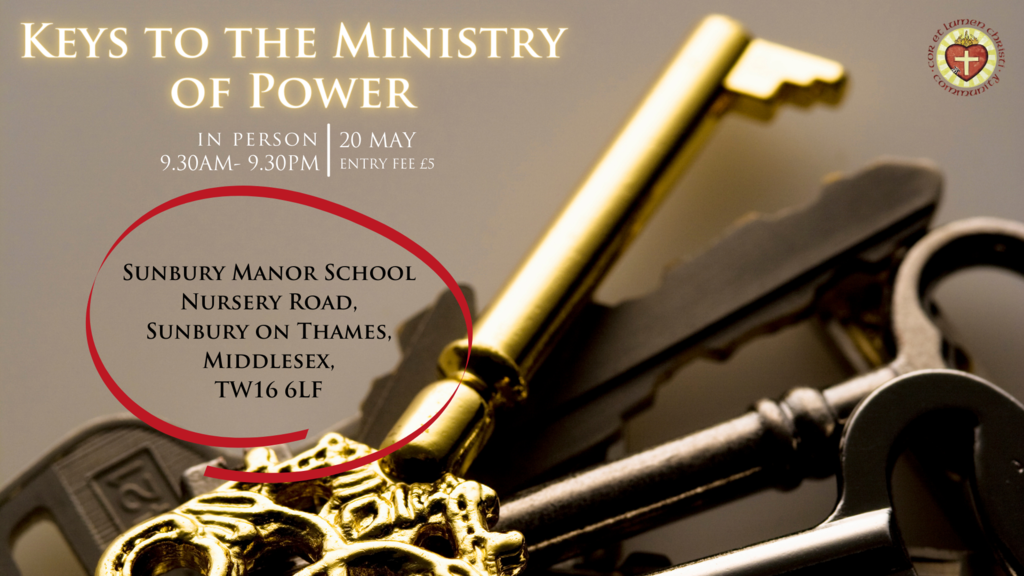 Saturday, 20 May 2023

9:30am - 9:30pm

Sunbury Manor School Nursery Road, Sunbury on Thames, Middlesex, TW16 6LF
About
Keys to the Ministry of Power!
Cor et Lumen Christi IN PERSON Event
on 20 May 2023


In our experience of journeying with the Holy Spirit, we would like to share with you the KEYS that have helped Damian Stayne grow in spiritual gifts. Damian has passed them onto us, and without these keys, we wouldn't have had the breakthroughs the Lord has allowed in our ministry. Come and let these keys help you unlock and sustain a fruitful Ministry of Power.

The Conference will also include praise and worship; Holy Mass and times of prayer, reflection and ministry.
We look forward to seeing you all
only in person
at this exciting event.
Location
Sunbury Manor SchoolNursery Road,Sunbury on Thames,Middlesex,TW16 6LF
By booking, you commit to take part in the whole event and consent for any footage and pictures to be taken and used for future promotion or advertising.

In Jesus our joy!
Location
Sunbury Manor School Nursery Road, Sunbury on Thames, Middlesex, TW16 6LF
Info This event has now passed.